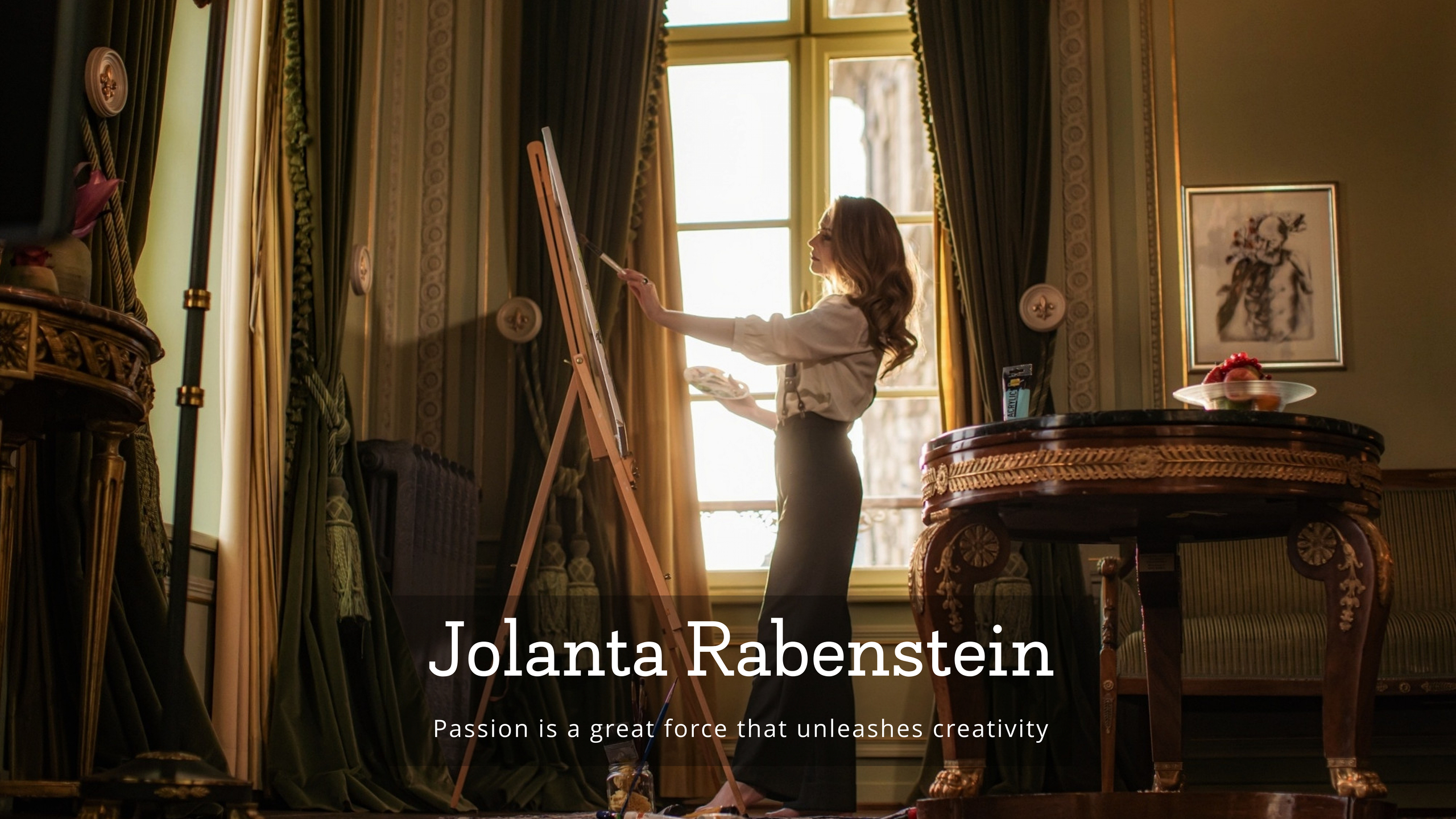 Jolanta Rabenstein
Motto: Passion is a great force that unleashes creativity.
Explore the unconventional and breathtaking artworks of the talented artist Jolanta Rabenstein, based in Switzerland.
Jolanta Rabenstein creates original and offbeat paintings that have extraordinary force to empower, inspire and ignite inner sparkle.
Her versatility is visible in each brushstroke of her art.
Get familiar with compelling works that embrace hypnotic abstract art as well as enchanting landscapes, eye-catching still-life paintings and captivating animal representations.
Anatomic painting is the main focus of her mind creation. She is firmly convinced that human body is the main existing masterpiece, this is the reason why incorporating anatomic details in her artworks makes it even more unique.
Jolanta Rabenstein uses all the variety of materials and colors to convey her profound ideas. These include watercolor, acrylic, oil paint, polychromos and resin. Her amazing natural sense of color allows her to subtly combine rich palette of hues and shades to make impact on each person that sees her work.
Her leap of imagination allows her to create exclusive artworks that reflect her personality, talent and authentic view of life and to enchant. Discover the richness of her creativity and get acquainted with her unconventional art vision which radiates from each of her paintings.